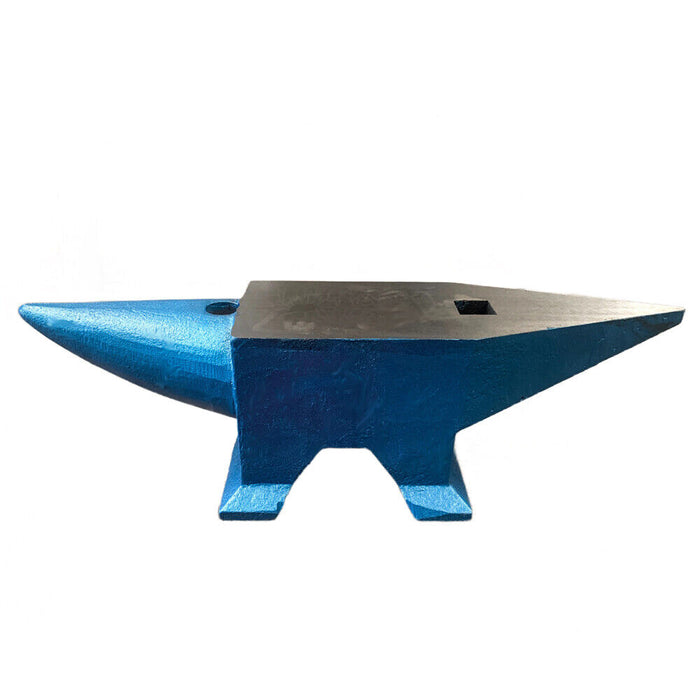 44 lb Cast Steel Blacksmith Anvil
Availability:
10 in stock, ready to be shipped
Original price
$125.00
-
Original price
$125.00
Click here for more iron and steel blacksmith anvils for sale
Feature
1. Forged Steel Construction-Our steel anvil can withstand heavy blows because of drop-forged, high-grade steel with maximum strength and durability.
2. Heavy Hole & Horn- The rounded horn and the flat horn are used for smooth bending and shaping; the pritchel hole and hardy hole are for accessories, punching, and bending.
3. Surface Treatment- Our steel anvil blacksmith with paint coating, which is wear-resistant, and resistant to corrosion and rust.
4. Solid & Stable Design- The solid arched base keeps the anvil blacksmith stable enough.
5. Large Countertop- This metal forge comes with a flat and wide work surface, giving people a large working area to deal with metalwork.
6. Various Applications- Perfect for metal smiths, riveting, flattening, forging, and forming metal, ideal for any handyman or hobbyist.
Package
Dimension:  19.30*6.50*7.29  inch
Weight: 44 LB