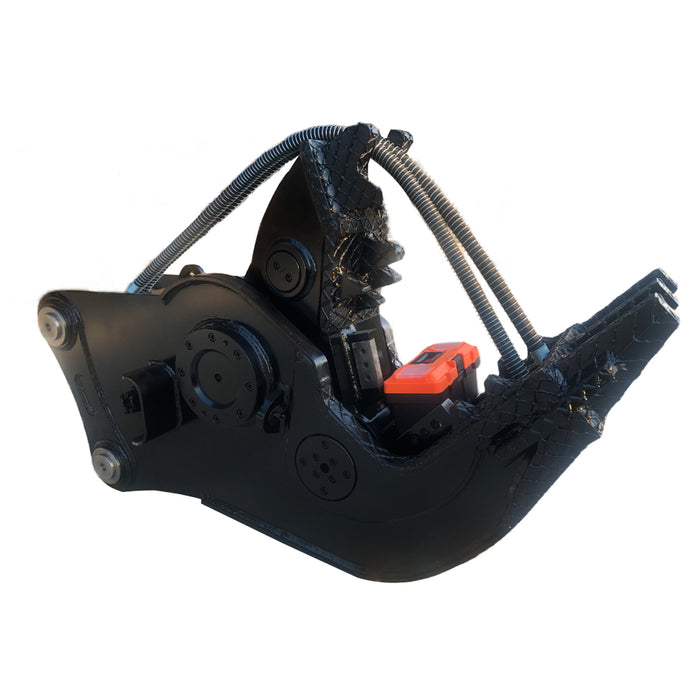 Excavator Hydraulic Pulverizer, Depth: 18'' | AGT-HPL1200
Availability:
13 in stock, ready to be shipped
Original price
$5,522.00
-
Original price
$5,522.00
Click here for more Excavator Hydraulic Pulverizer
Diameter × Internal distance × Center distance between 2 shafts: 1.96" × 7.87" × 12.20".
Description
1. This type of pulverizer, which contains a hydraulic system inside which makes it conceived as the first and foremost for demolition of concrete and rebar, is the enhanced version of the mechanical type.
2. Hydraulic pulverizer is composed of a body, hydraulic cylinder, movable jaw, and fixed jaw.
3. The external hydraulic system offers hydraulic pressure for the hydraulic cylinder to make the movable jaw and fixed jaw open and close to achieve the effect of crushing objects.
Technical Information
Package information
| | |
| --- | --- |
| Dimension(LxWxH) | 51.18" x 19.68" x 33.46" |
| Weight | 727.52 lbs |
Characteristic: Hydraulic pulverizer is the most reliable and effective tool for primary demolition and recycling of reinforced concrete structures. It's also ideal for secondary demolition, size reduction, and separation of rebar from concrete.
Applications: Due to its ability for demolishing and recycling concrete material which could be applied in a wide range of industry fields such as construction works, this type of excavator equipment can be used for both primary and secondary demolition projects.