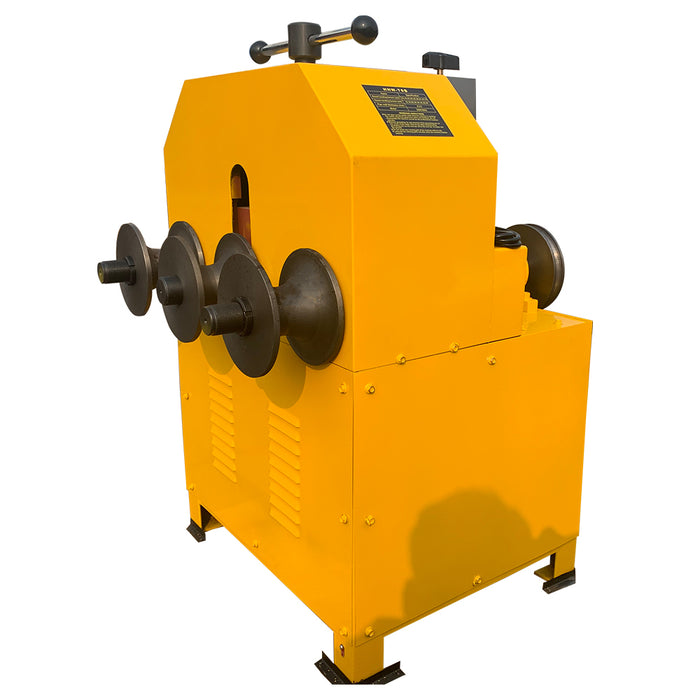 3 Roller Pipe Bending Machine,220V
Availability:
Out of stock
Sold out
Original price
$1,699.00
-
Original price
$1,699.00
3 Roller Pipe Bending Machine for sale
Features:
1. Bending objects: bending stainless steel pipe and other metal thin-walled round pipe, square pipe and rectangular pipe.

2. The machine adopts turbine reducer drive, rolling back and forth to form bending,Bending radius can be adjusted, suitable for large radius bending or coiling.

3. Open-face design. ROOTTO SPEED: 1440APM. TUBE RANGE: This tube bender suits for 1/64" to 5/64" (0.5-2mm) tube thickness.

4. Reliable effect: The electrlc tube bending machine is able to bend plpesto any radian required. Bent tubes are smooth, clear and of very low deflection.

5. Applicable area: For thin-wall circular, suare and rectaaular tubes. Made by stainless steel or other nonferrous metals. WIdely applied in comstruction and decoration business.
Product Description:
Bending objects: bending stainless steel pipe and other metal thin-walled round pipe, square pipe and rectangular pipe
The machine adopts a turbine reducer drive, rolling back and forth to form bending,
Bending radius can be adjusted, suitable for large radius bending or coiling.
Open-face design
Technical Information:
Voltage: 110V
Packaging:
| | |
| --- | --- |
| Electric Motor: | 220V/380V,1.5KW, 1400RPM |
| Dimension: | 29" × 21" × 40" |
| Shipping Weight: | 551.15 lbs |