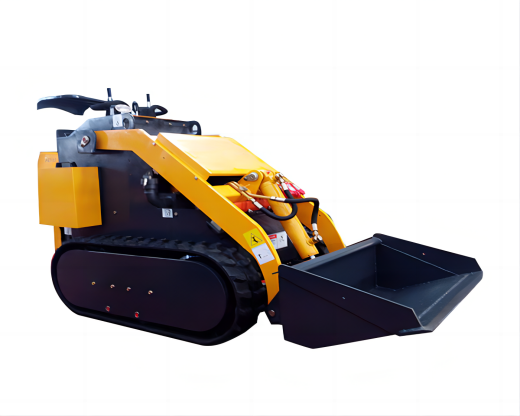 How to choose a right skid steer
The skid steer loader is one of the most popular and multi-faceted pieces of machinery on the market — it's also one of the most difficult to select. There are fundamental differences exsit among various skid steers, from auxiliary hydraulics to rated operating capacities to attachment types to lifts.
There are several factors you need to consider when choosing a skid steer.
What terrain will you be using the machine on?
What terrain will you be using the machine on will help you determine whether to use skid steers or compact track loader.
If you are working on mud or continuously rocky surface, it's better for you to buy a compact track loader, it's rotating base tracks can maintain an uninterrupted glide.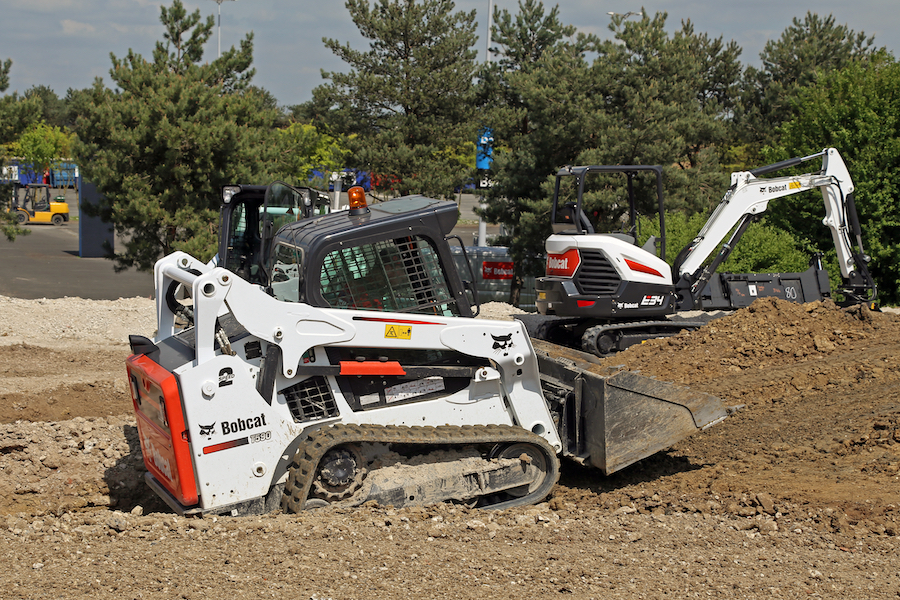 If you work on smooth, even, and relatively solid surfaces, it's a wise choice for you to buy skid steers. By contrast, the price of skid steers is relatively lower and aren't prone to wear and tear.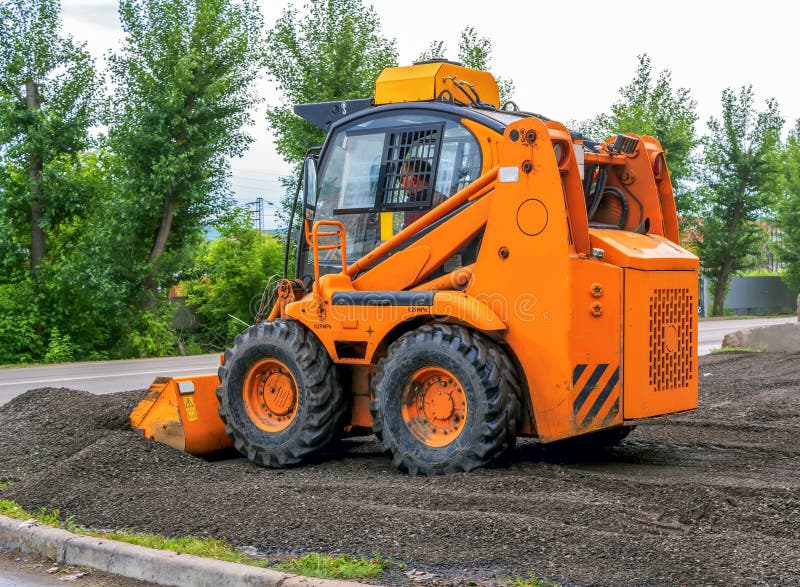 Do you need a vertical lift or radial lift arrangement?
It's important to understand the difference between vertical lift and radial lift.
Vertical lifts are those designed for higher or taller load movements. They carry a higher midpoint lift cycle reach as well, meaning they're able to access spaces other equipment can't.
pros:
Vertical lift path machines provide more reach at full height without a loss in performance.
Vertical lift path machines keep the load closer to the machine.
Can lift more than radius lift path machines
Good for clearing high-sided truck boxes and hoppers
Good for placing heavy material pallets
Radial lift is more compact and simple than its vertical cousin. It holds fewer internal moving parts and is ideal for load movements that are at or around ground-level, such as digging dirt or shifting terrain.
pros:
The radial lift machine provides greater forward reach for more than 80% of the lift-arm path, including a greater max reach at mid-range heights.
Great for dumping materials over a wall, backfilling, unloading flatbed trucks
More for flatwork with greater push capabilities
What type of attachment will be used with the skid steer?
The attachment requirements will impact the choice of size of machine, engine horsepower and hydraulic flow.
Skid steer can be divided into three categories according to frame size.
Large Frames: 2,200+ lb.-minimum rated operating capacity, at least 70-hp. They can provide high hydraulic flow and they can power the following attachments:
Cold planer
tree grinders
Wheel saws
Forestry cutters
Medium Frames: 1,750-2,200 lb.-rated operating capacity, 50-70 hp, they can handle the following attachemnt.
Pallet forks
brooms
standard trencher
Small Frames: 1,550-1,750 lb-rated operating capacity, around 50 hp.

They can support the following attachments:
Auger
small trenchers
bucket
hydraulic breaker and post driver
What kind of rated operating capacity do you need?
A skid steer's rated operating capacity is how much load, or weight, it can carry without reaching its tipping point or causing dangerous load malfunctions. In even simpler terms, it's how much a skid steer can lift.
When shopping for a skid steer, aim for a unit that has a rated operating capacity that is equal to or above the lift weight that you expect to use for most jobs.